Scent Drip Candles, LLC
Regular price
$35.99
Sale price
$24.00
Unit price
per
Sale
Sold out
Vanilla
Citrus
Lavender

Amber
Not your boring vanilla.
This rich vanilla smell hits you fast and hard and is only elevated by the natural creamy honey smell that comes from a beeswax candle. It's spicy amber mid note has you trying to decide if you want to eat it up or drink it in, exactly the way it is. Nothing is sweeter, warmer or more inviting than it's rich scent that is sure to fill your kitchen and keep people guessing what's for dessert.
Looking for a wax melt instead?  Check out our melts!
The beeswax has a warm glow and sweet scent.  Unlike other  candle  waxes, beeswax is hypo-allergenic. It's said that they burn with little to no smoke and actually clean the air to improve air quality.  Beeswax is also biodegradable, making it a healthy choice for the environment too. It's a great feeling knowing that while you escape with your scent DRIP, it doesn't have to come at  a cost to mother nature.  
Share
View full details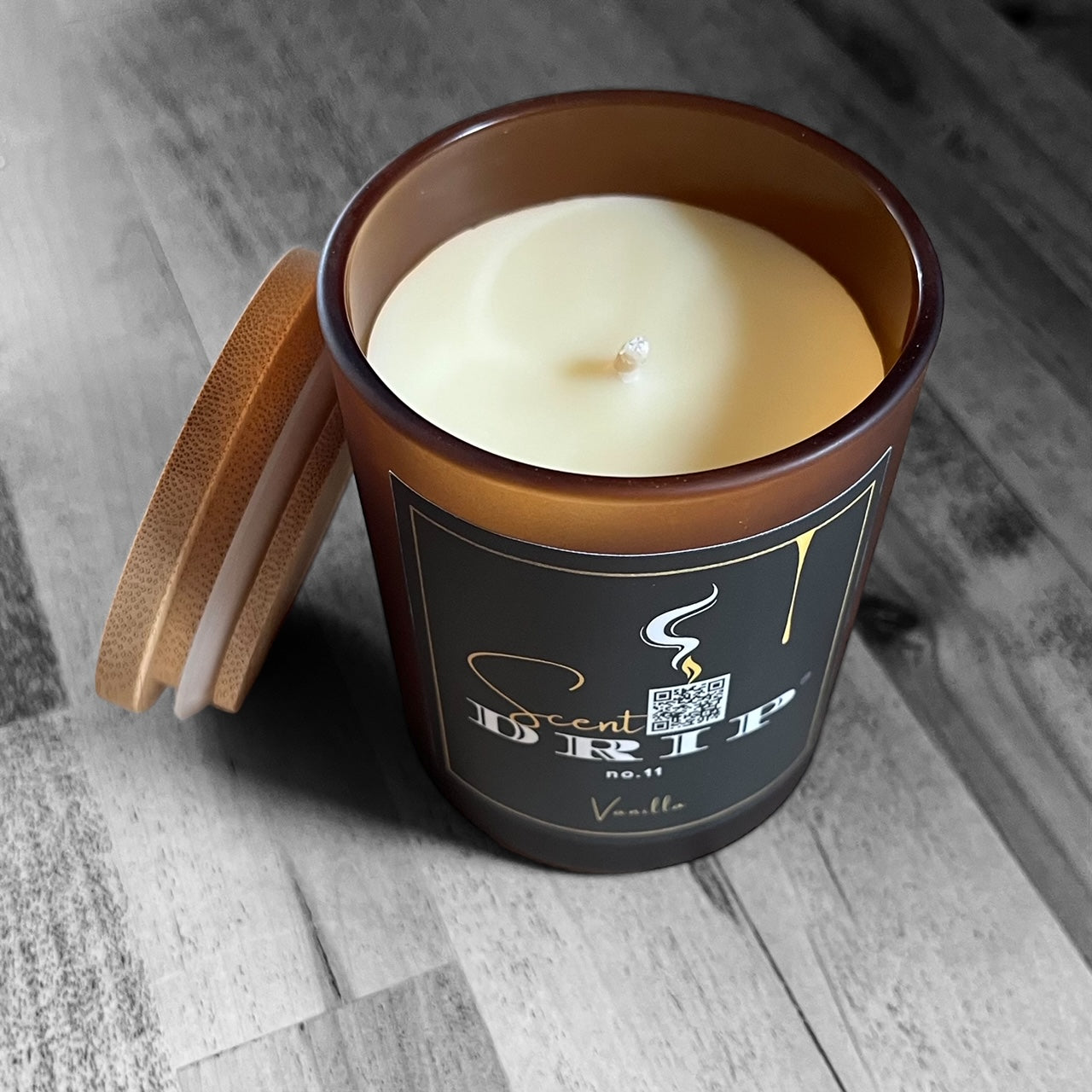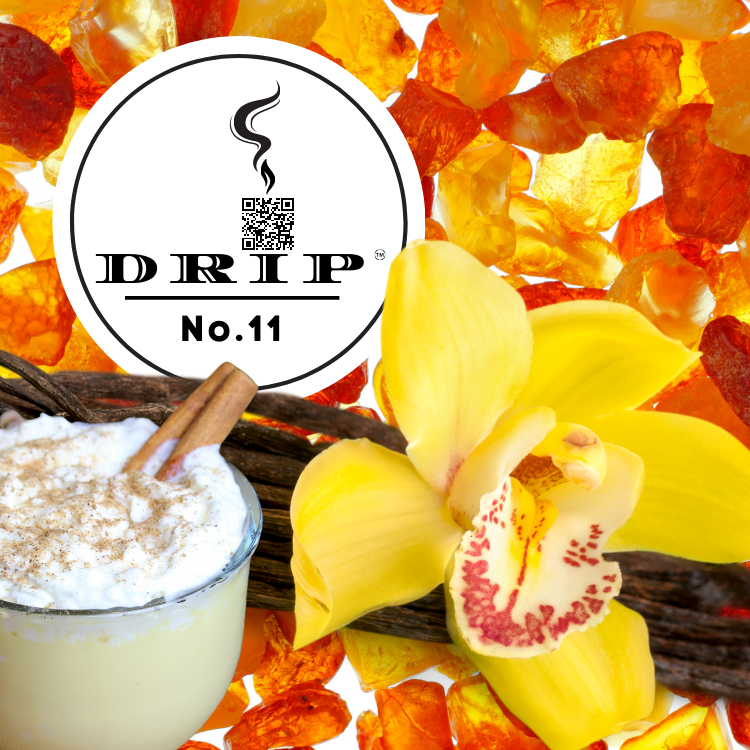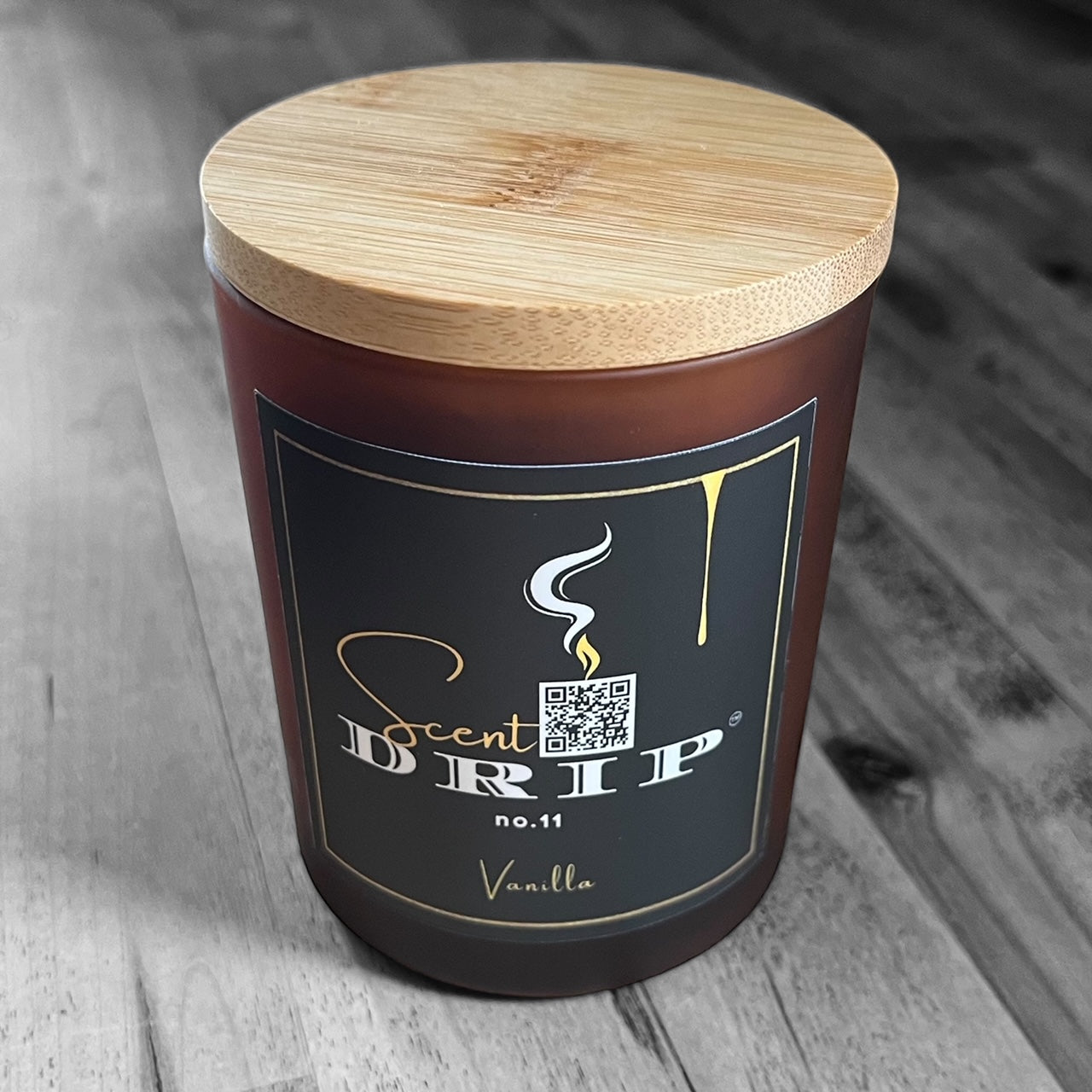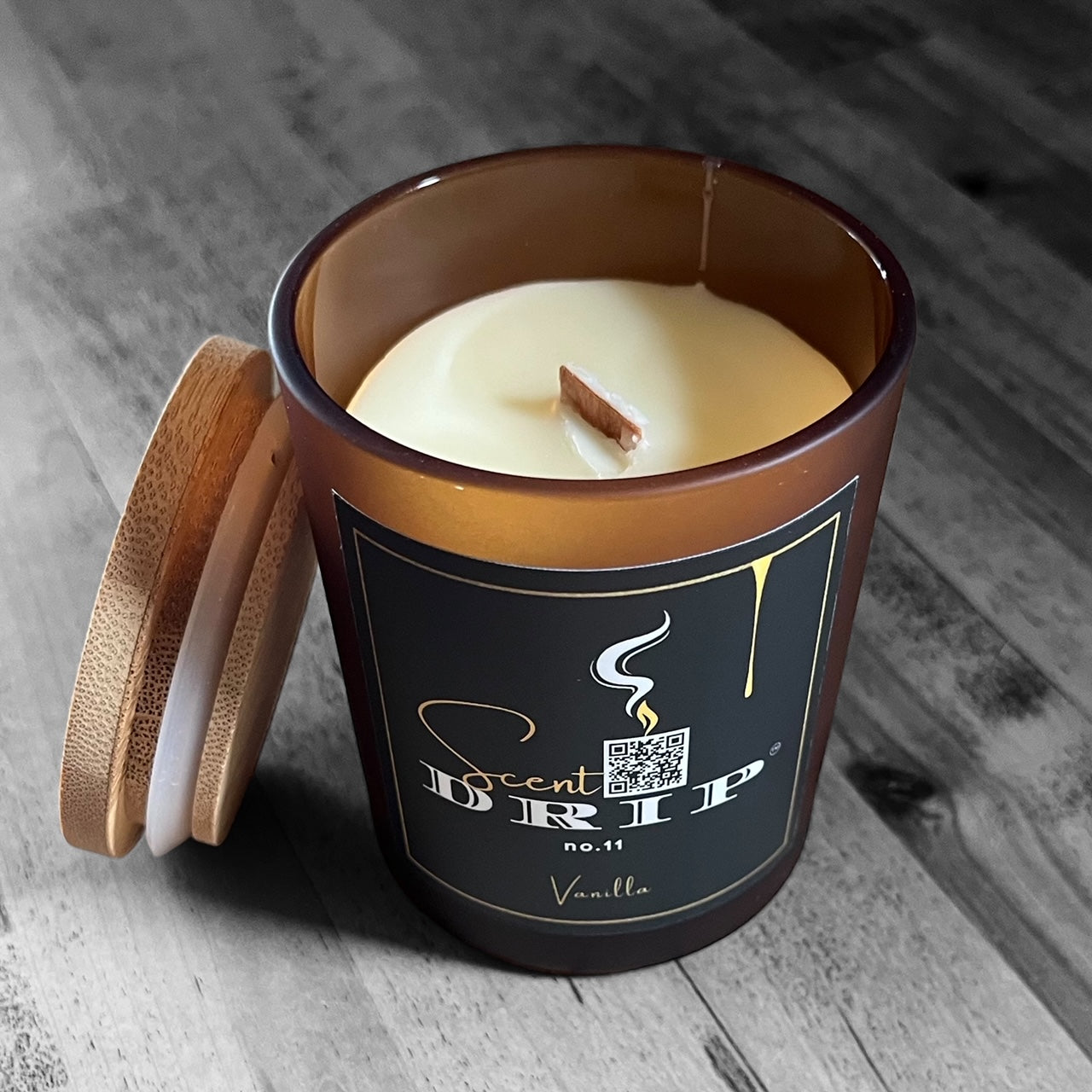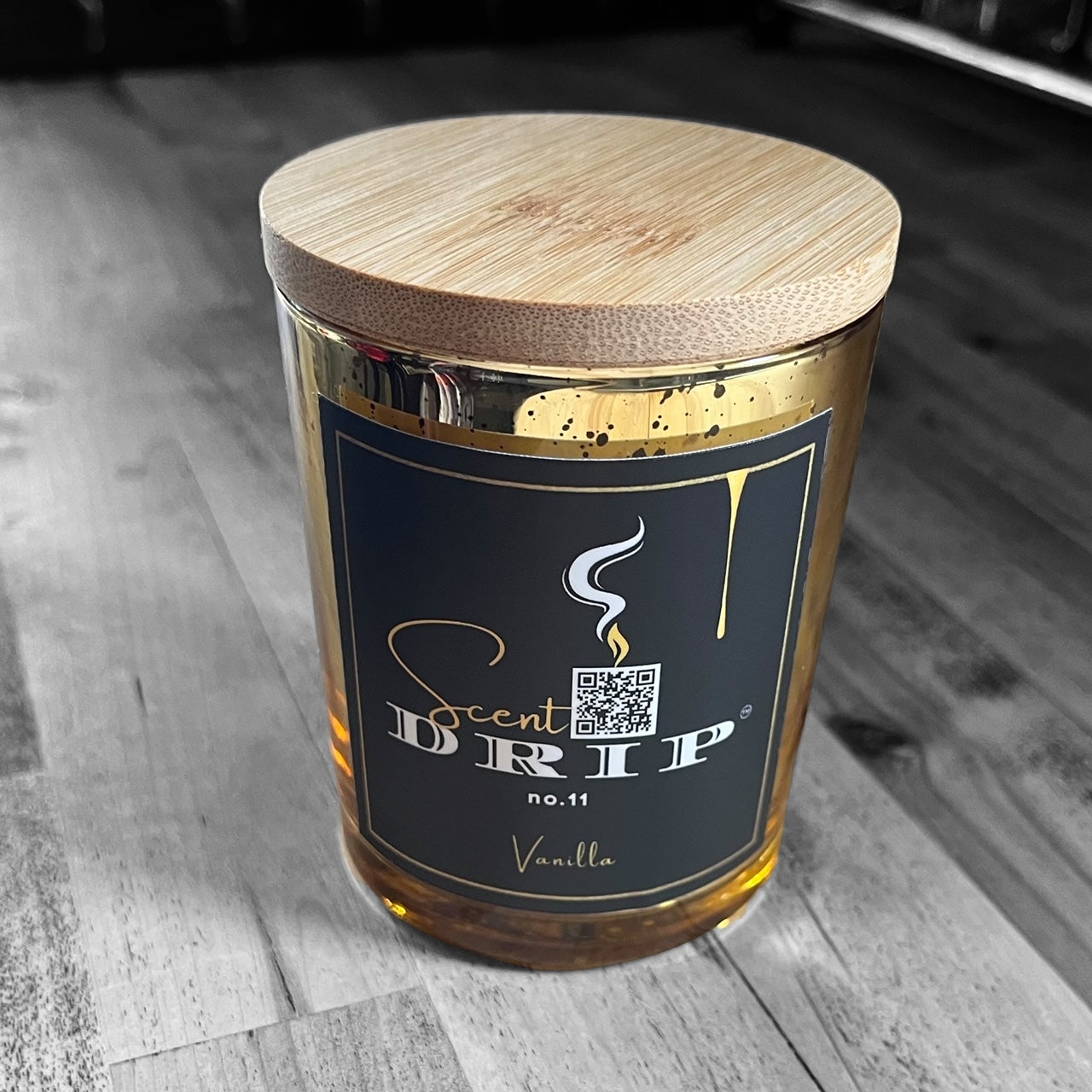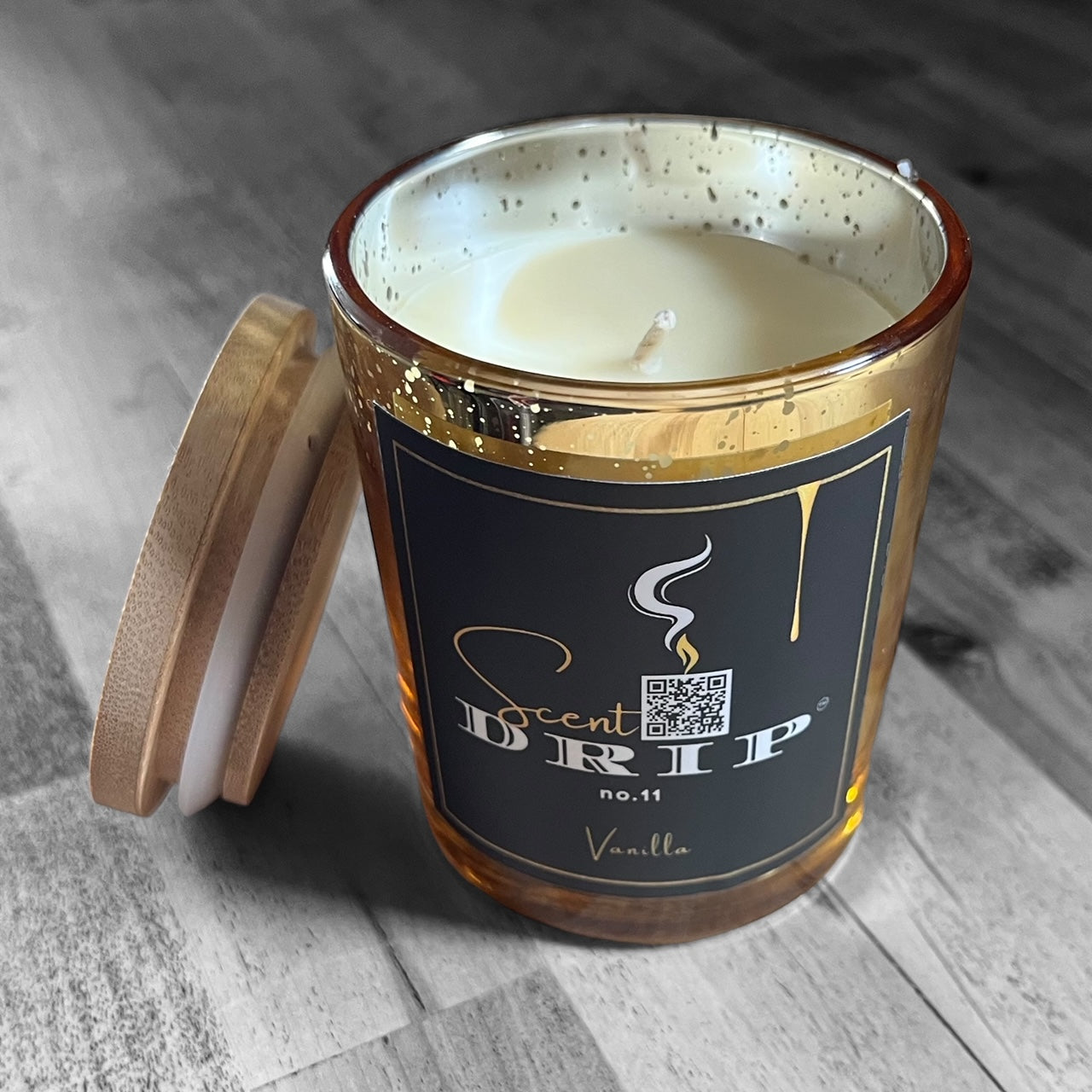 Add a title to introduce your product's features
Care Instructions

Upon first ever use, burn for at least two hours, or until the entire surface has turned to liquid wax. This will help prolong the life of your candle.

Trim wick to 1/4" before each lighting. This will maintain an even and clean burn.

Burn for no more than 3-4 hours at a time.

Always keep candles in sight when in use. Never burn a candle on or near anything that can catch fire such as furniture, drapes, books, paper, flammable materials, etc.

Never leave a burning candle unattended. Extinguish candles when leaving a room or before going to sleep. Be sure the wick ember is no longer glowing.

Always burn candles in a well-ventilated room. Don't burn too many candles in a small room or in a "tight" home where air exchange is limited.

Choose an area away from drafts, open air vents or ceiling fans. This will help avoid rapid burning and prevent flare-ups.

Candle, container and/or wax can become hot when in use.

Always burn candle on a stable, heat resistant surface. This can help prevent heat damage to underlying surfaces and prevent glass containers from breaking.

Keep out of reach of children and pets.

Keep wax pool free from wick and other debris at all times.

Never use a knife or sharp object to remove wax drippings from a glass holder. It might scratch, weaken, or cause the glass to break upon subsequent use.

Extinguish a candle if it repeatedly smokes, flickers, or the flame becomes too high. The candle isn't burning properly. Cool, align and trim the wick, then check for drafts before relighting.

Never burn a candle all the way down. Extinguish flame if it comes too close to the container.

Extinguish candle carefully, allow it to cool completely before touching or moving.

Recommend to use a candle snuffer to extinguish a candle. Never use water as it can cause wax to splatter or glass to break.

Always read and follow the manufacturer's use and safety instructions carefully.

For more Candle Safety Rules please visit the NCA's Candle Safety Page at: http://candles.org/fire-safety-candles/candle-safety-rules/
Scent

Vanilla
Citrus
Plum
Amber
Honey
Burn Time

5 oz. candle - approx. 25 hours
8 oz. candle - approx. 40 hours
10 oz. candle - approx. 47 hours
Ingredients

Beeswax
Coconut Oil
Fragrances
Essential Oils